The Definition of Misanthropy is:
the general hatred, distrust or disdain of the human species or human nature.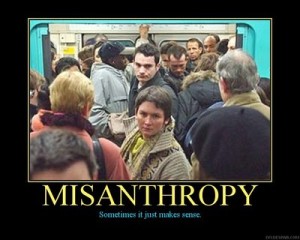 The Definition of 'Little Missanthropy' is that it's a Kick Ass T-Shirt available at D.I.C.E. and on sale at the Quiet Hell Comics table!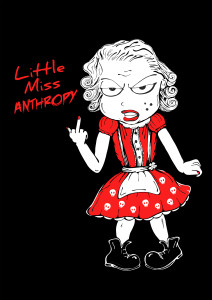 We only have a limited number so first come first served!