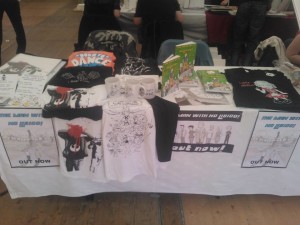 Hi Folks!
Hope all you lucky folks are having a beautiful weekend. Last wknd as you guys probably know we went to D.I.C.E which was absolutely amazing. We had a slow Saturday but our Sunday was incredible and we'd like to give a big thank you to everyone who bought a comic, mug or T-Shirt off us or PrettyHandsome Studios.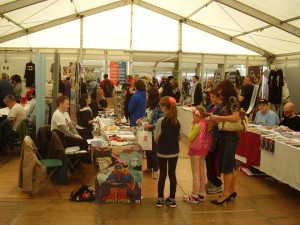 We did an interview with The Swap Meet Podcast which you can listen to here. Jason Browne was interviewed and you can hear him around the 40 something minute mark. We also met a lot of new people who are coming up such as Barry Quinn who has a new book out today called Island which we advise you check out and the artist Quidditas who told us about their web-comic called Cat Fox Wolf which is very enjoyable. Overall it was an amazing event and our best one yet in terms of sales but it was also tiring which is why you haven't heard from us before now cause we were wrecked!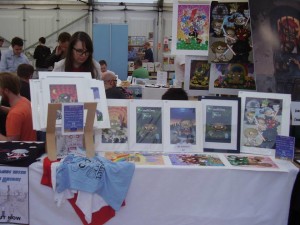 Anyway here's some more picture's and we hope to see you guys at the next one in Limerick on the 27th of October. Till then!